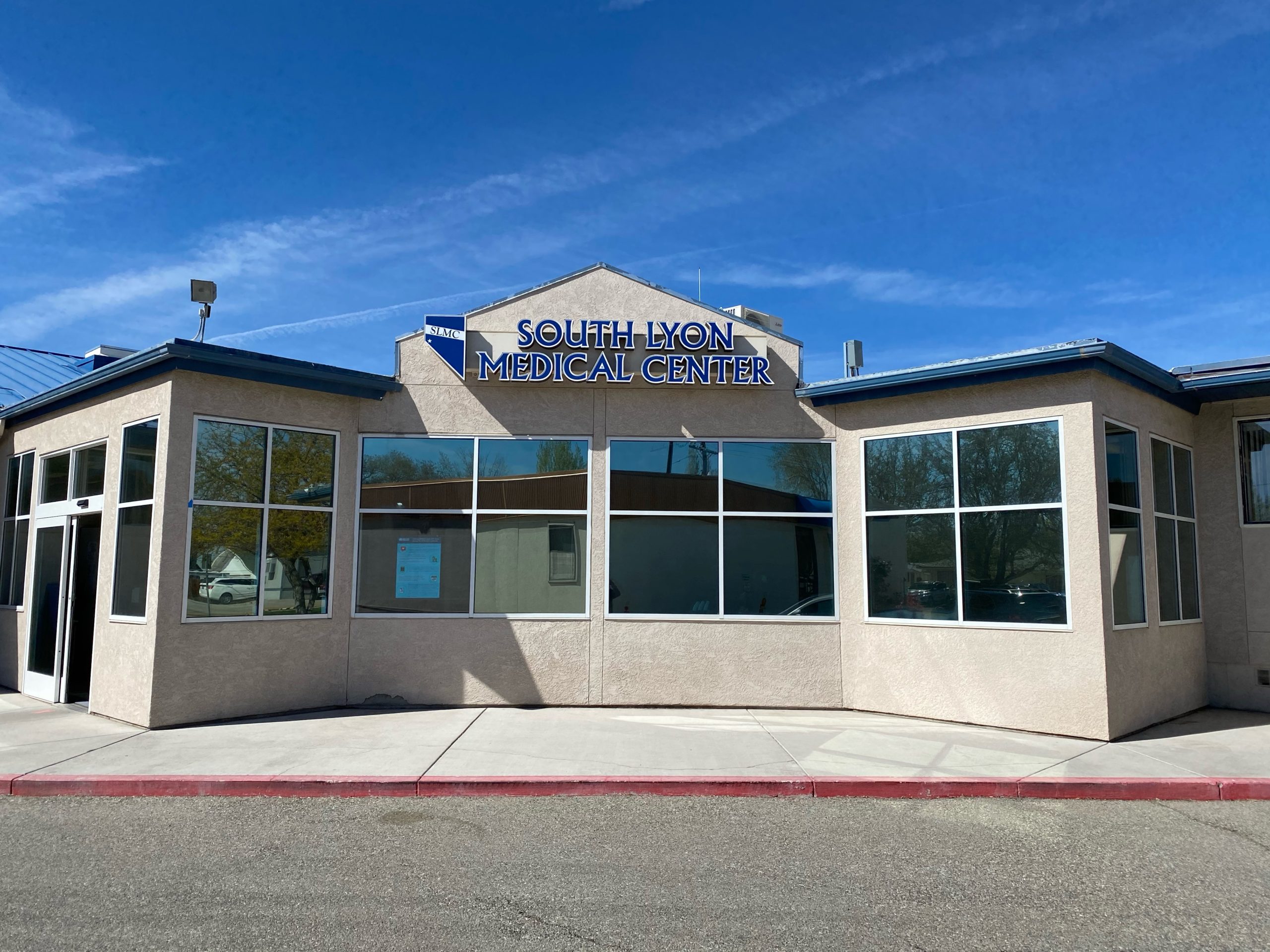 Emergency Room
Our Emergency Department is open 24 hours a day and is continually staffed with Board Certified Physicians. Our medical staff is committed to providing the best care possible.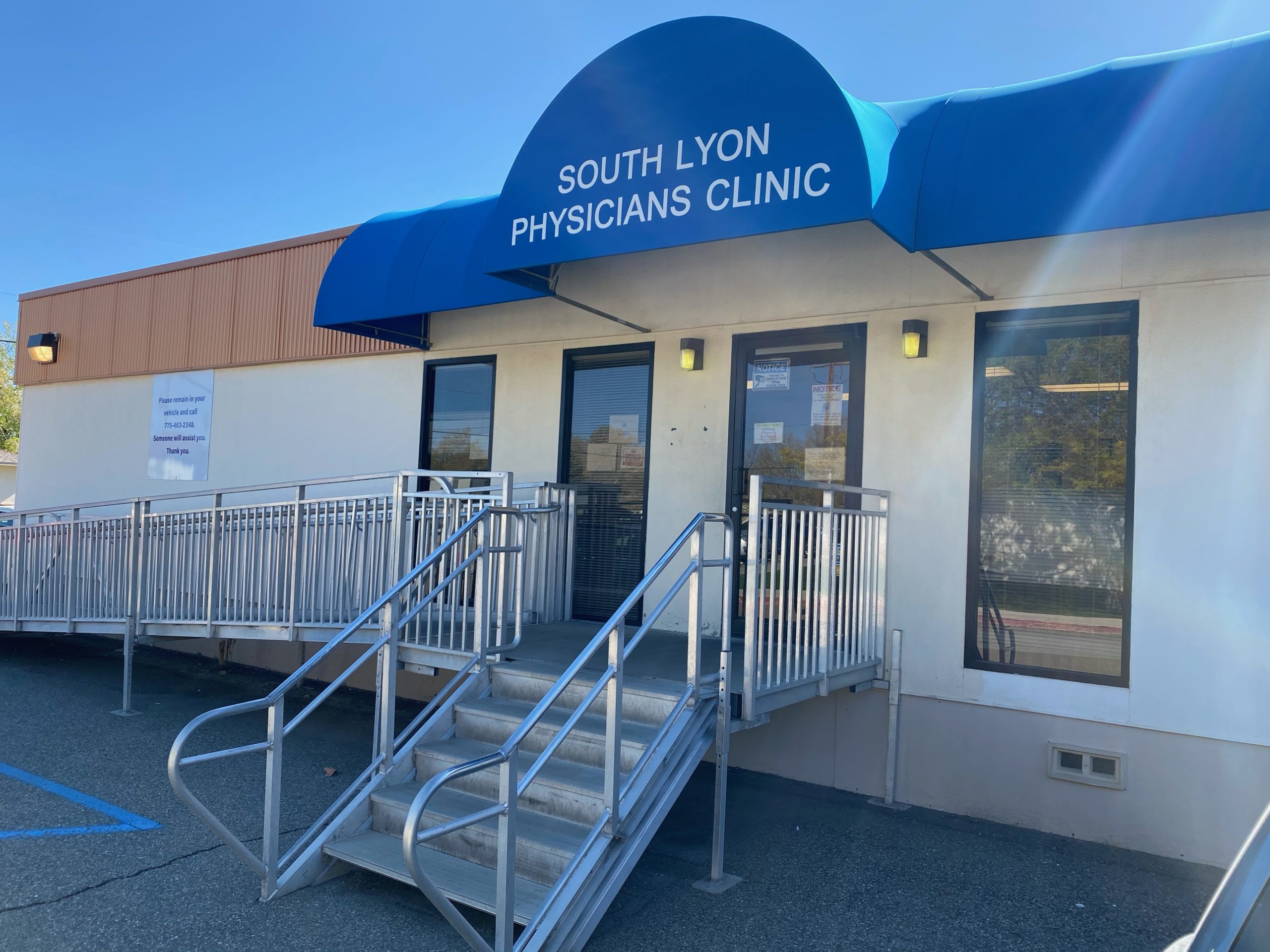 Physicians Clinic
Physicians Clinic is an outpatient clinic located at 311 Surprise Street in Yerington. Providers at this clinic include , APRN Ellen (Marlene Mamolen, APRN Amy Aspenleiter, PA-C Celeste Callinan and coming soon APRN Beth Seibert.
Hours of operation are:
Monday through Friday 8:00AM to 5:00PM
Please call  775-463-2348 to make an appointment.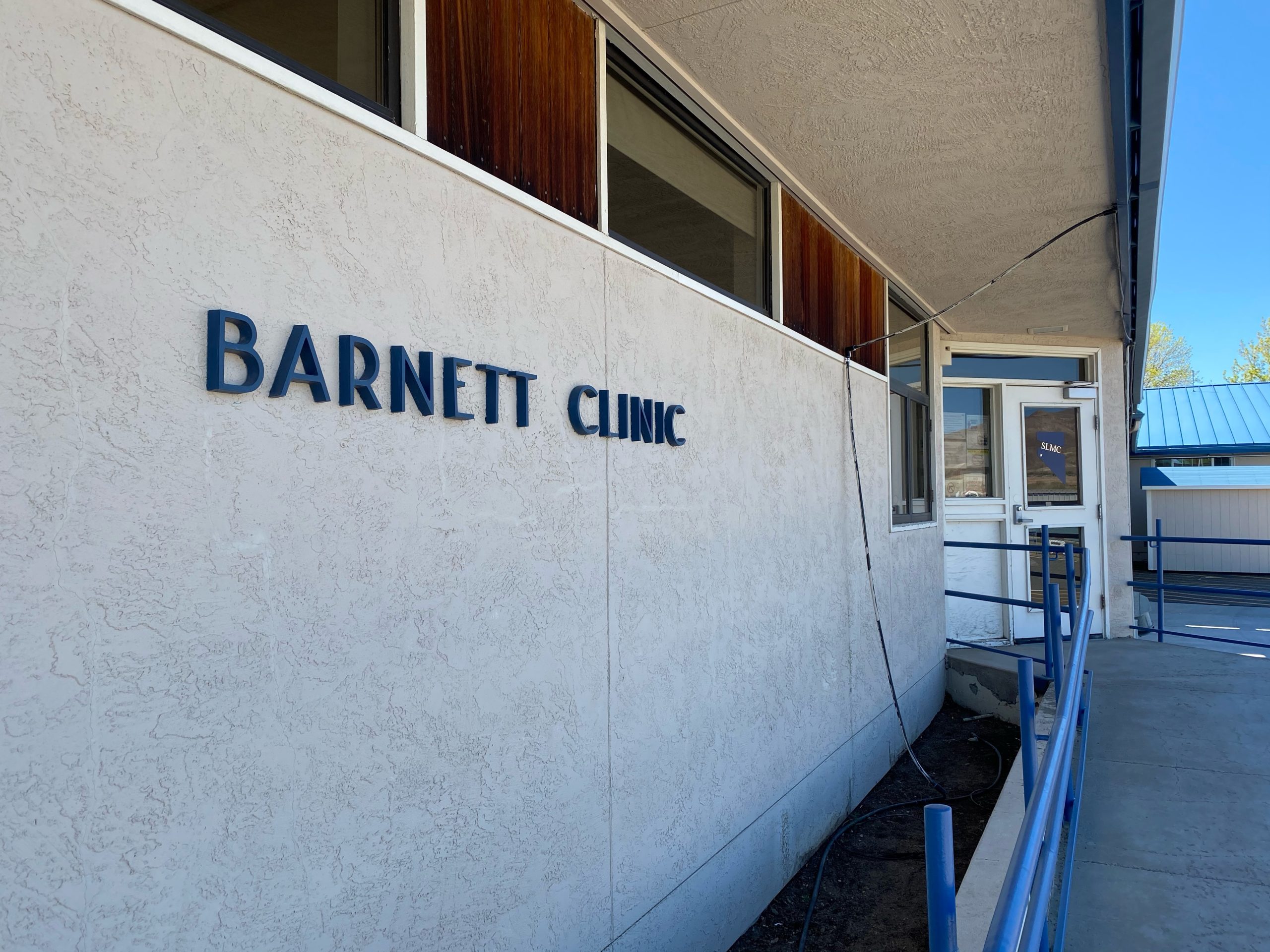 Barnett Clinic
Barnett Clinic walk-in services are available for patients without primary care providers or those who need same day services. This clinic is for non life-threatening health problems and does not offer appointments. Patients will be seen in order of
medical need. For more information
please call

775-463-2301 ext. 6520

.
Hours of operation are:
Monday and Tuesday 7:45AM-3:30PM
Wednesday-Friday 7:45AM-4:30PM
Saturday
07:45 - 2:00PM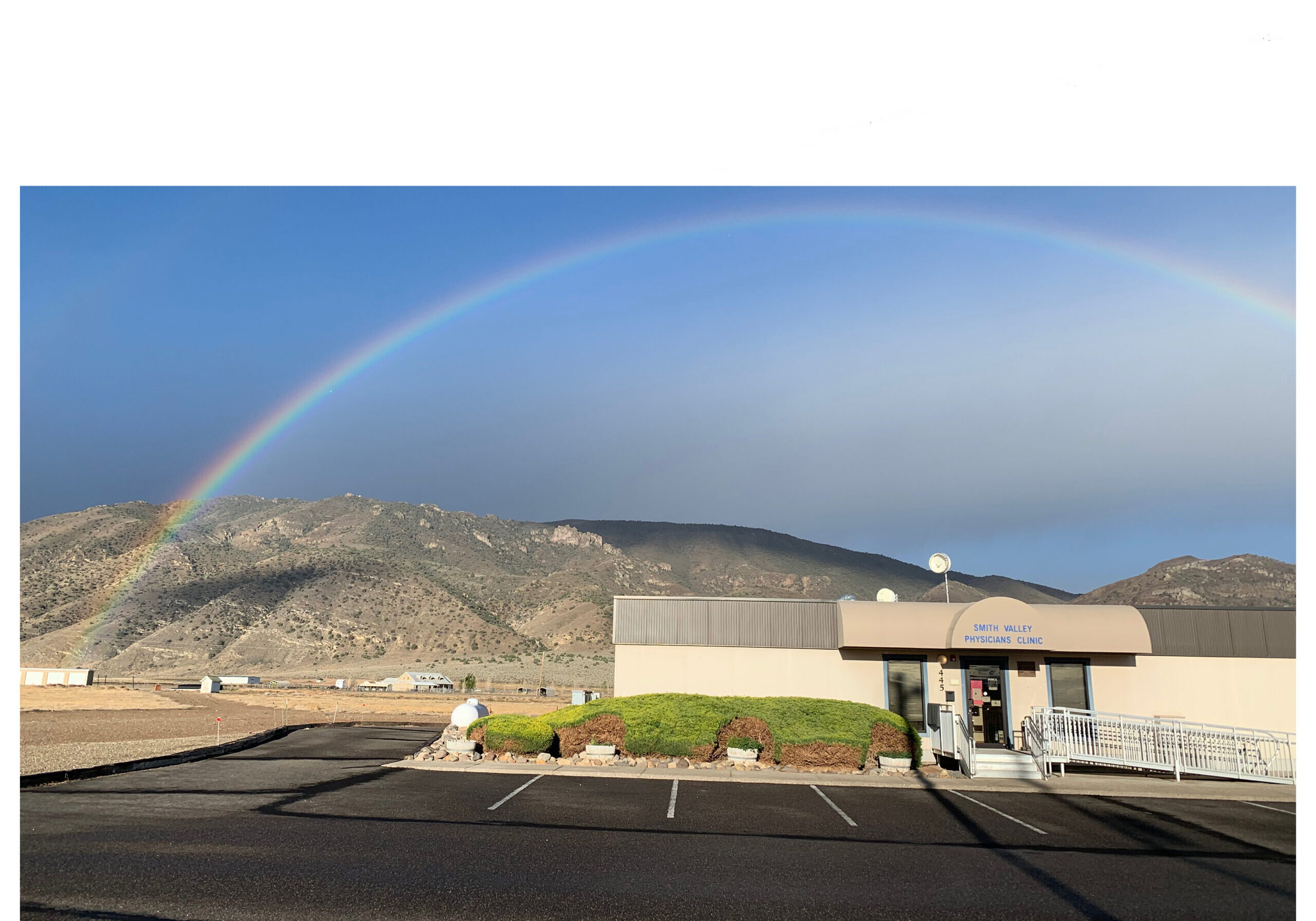 Smith Valley Physicians Clinic offers medical care to the patients of Wellington, Smith Valley and the surrounding areas. Kaleb Wartgow, MD and Physician Assistant Danny Villalobos are available for appointments.
Clinic Hours are :
Monday-Thursday 8:00AM-5:00PM
Please call 775-465-2587 to schedule an appointment.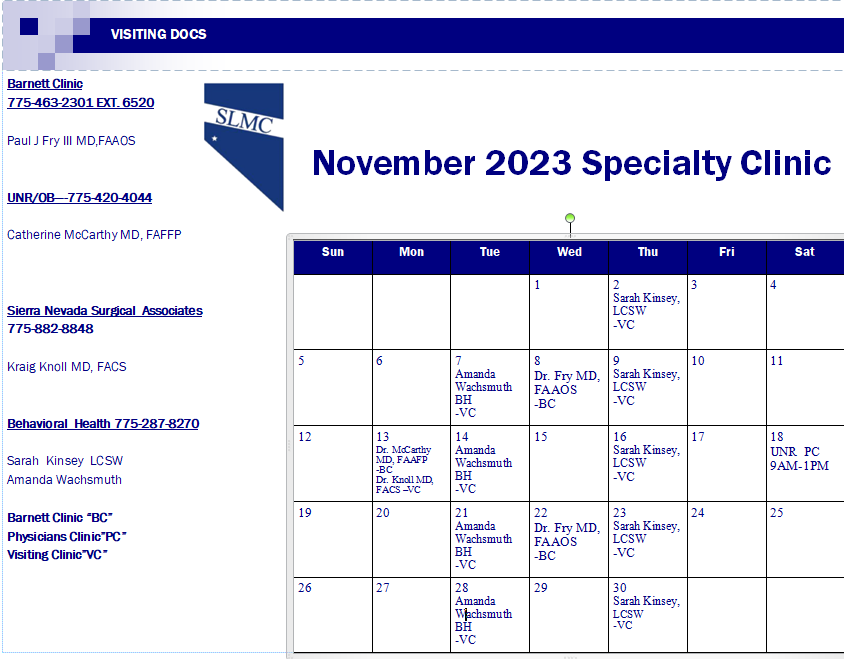 Specialty Clinic
Carson Cardiology 775-445-7650
Joe Chavez, MD
Carl F. Juneau, MD
Basil E. Chryssos, MD, FAAC
Neil Aboul-Hosn, MD
Northern Nevada Gastroenterology 775-336-2777
Dietrich Von Feldmann, MD
Sierra Nevada Surgical Associates 775-882-8848
Kraig Knoll, MD, FACS
Mark DeMar, MD, FACS
Tahoe Fracture and Orthopedic  775-782-2442
Paul J. Fry III MD, FAAOS
UNR/Obstetrics 775-784-1533
Catherine McCarthy, MD FAAFP