Meet Our Medical Records Team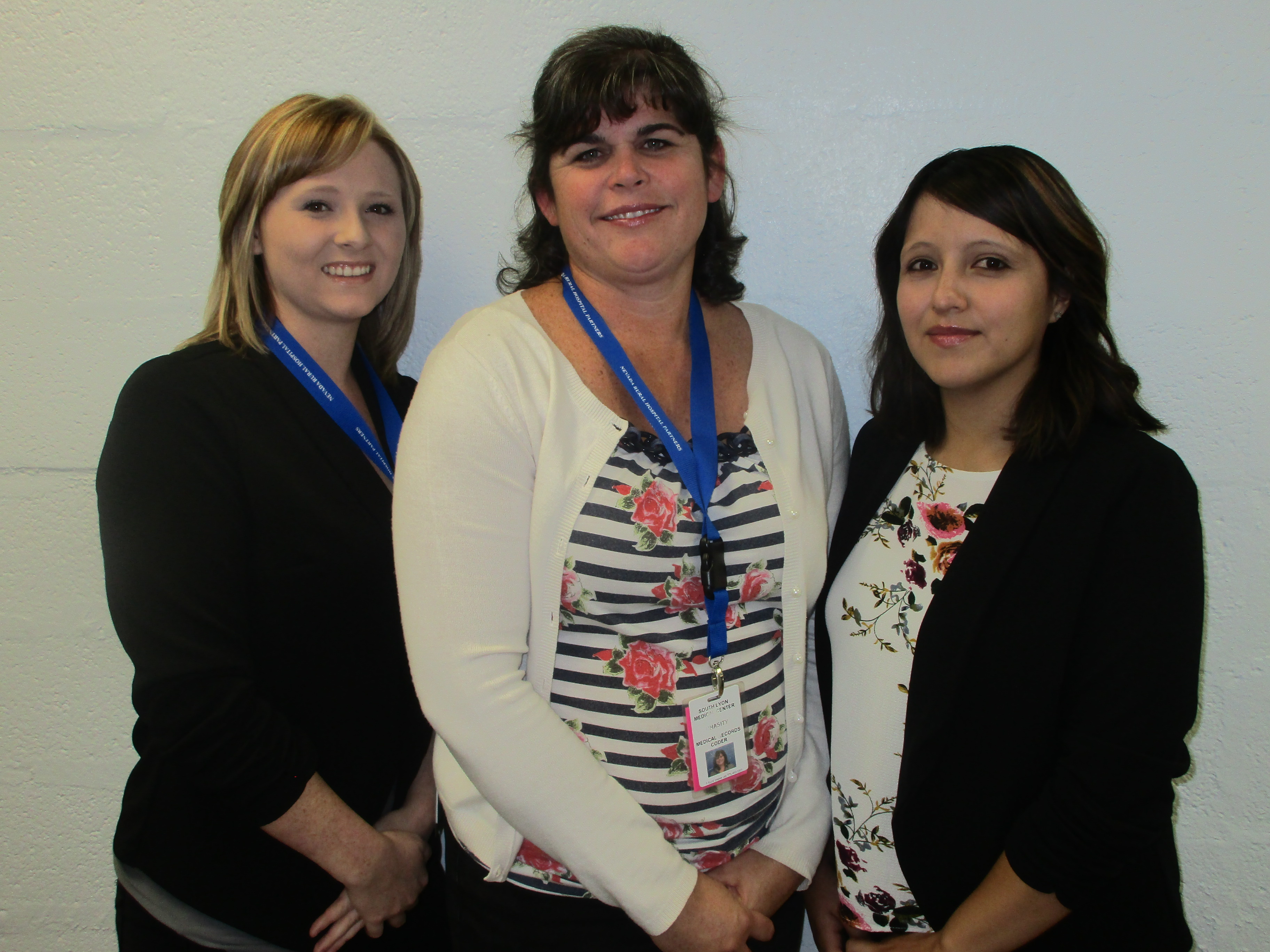 Let me introduce you to our Medical Records Department.  This is a small department that has a big job!:  Cyli Resendiz (CCA) is the department supervisor and has been with SLMC for 10 years.  Chasity Gnaimian is the Medical Records Coder and has been with SLMC for 5 years and Kelsey Corona is our Medical Records Tech and has been with SLMC for 3 years.
     Together, their job is to protect all health information, code all diagnosis for billing and maintain all medical records.  On a normal day they interact with patients as well other facilities while striving to make every interaction a positive one.  There are many more things they do, but like HIPAA says "Keep it Secret, Keep it Safe."  So I will leave you with their motto instead.
"A CUPCAKE A DAY KEEPS THE STRESS AWAY!