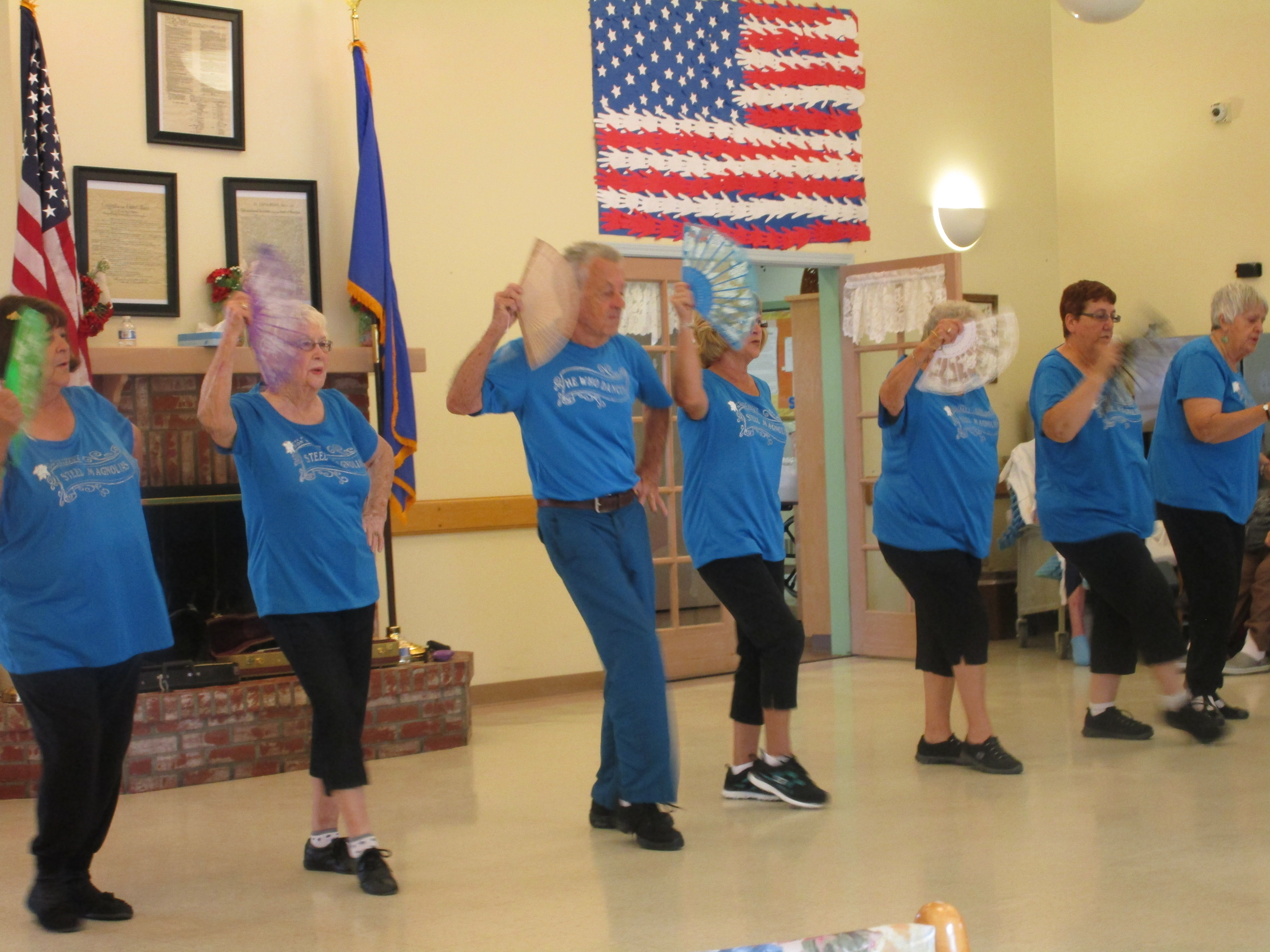 Ron Walker and the Steel Magnolia Dancers
The Residents and staff were treated to a special performance by Ron and these lovely ladies.
South Lyon Medical Center and Long Term Care
Truly appreciate and welcome these great dancers and performers!  Thank you very much for making our day a bit brighter!
Well done !
Ida and Ron
Ron sings a woeful love story about wanting to get Maggie alone to Ida.
Steel Magnolia Dancers
These  ladies danced their hearts out
Waiting for the beat